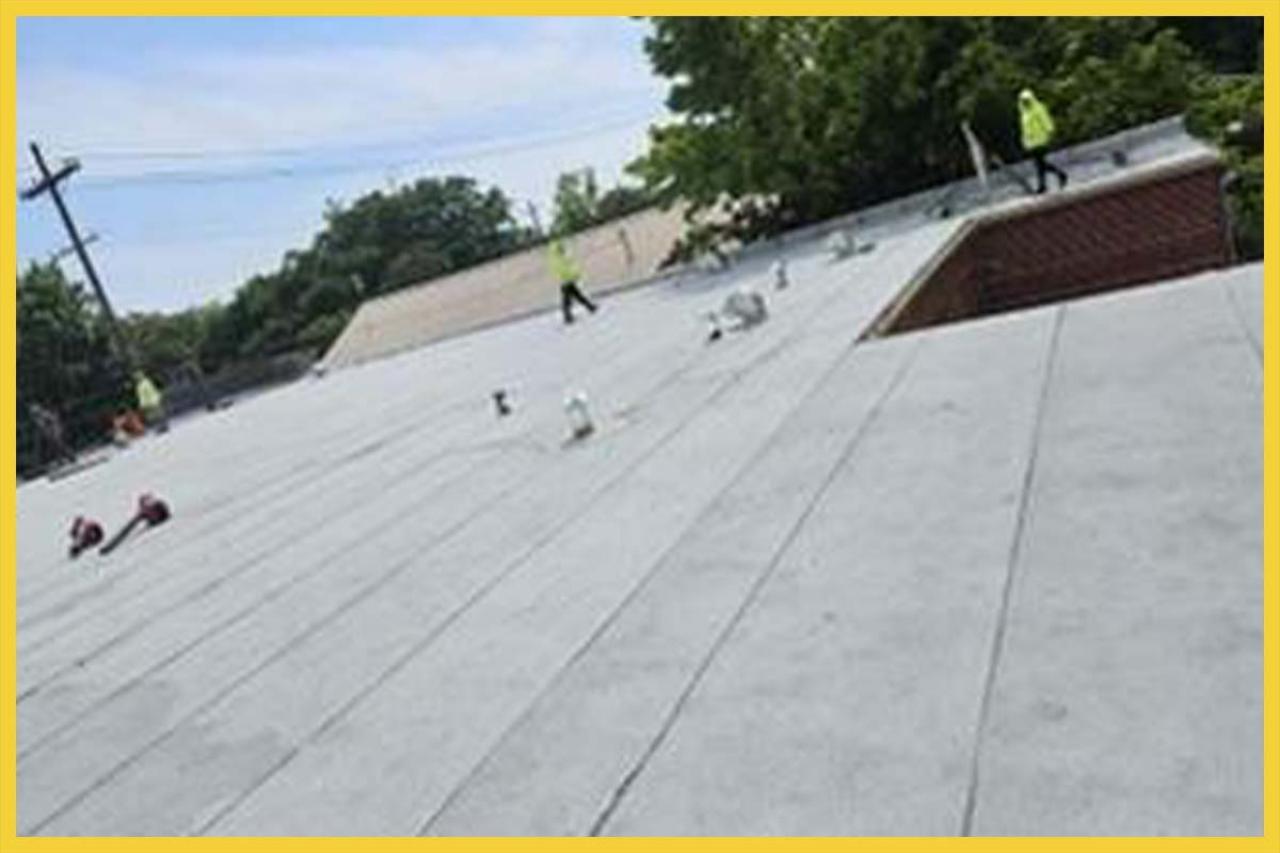 Mastering Excellence in Commercial Torch Down Roofing
At
Lone Wolf Renovations
we take pride in our ability to revolutionize the roofing industry through our expertise, in
commercial torch down roofing
. With a proven track record of delivering outcomes we have established ourselves as a trusted name in providing notch roofing solutions that combine durability, efficiency and aesthetic appeal.
Cutting edge Torch Down Roofing Technology
Torch down roofing
also known as modified bitumen roofing represents a significant advancement in commercial roofing solutions. This innovative technique involves applying modified bitumen sheets that are fused together using a torch resulting in an watertight seal. At
Lone Wolf Renovations
we have perfected this method to ensure that your commercial property is equipped with a roof of withstanding the test of time and the harshest weather conditions.
Benefits of Torch Down Roofing
Long lasting
; Torch down roofing is highly regarded for its exceptional durability. The multiple layers of modified bitumen sheets offer resistance, against UV rays, extreme temperatures and heavy foot traffic. This longevity translates into long term cost savings since fewer repairs and replacements are required.
Waterproof Seam
; The torch down process creates a waterproof seal that effectively prevents leaks and water infiltration.
It's crucial, for properties to address even the smallest leaks as they can cause significant damage to inventory, equipment and the overall structure.
Flexibility is an advantage of torch down roofing making it an excellent choice for buildings with roof shapes and designs. It can easily adapt to angles and contours providing coverage and protection.
Torch down roofing
requires maintenance thanks to its durability against factors and wear. This means your business can operate smoothly without interruptions due to roofing issues.
In terms of energy efficiency certain torch down systems offer options that reflect sunlight and reduce heat absorption. This feature contributes to lower cooling costs while maintaining an environment.
Why choose Lone Wolf Renovations?
Expertise
; Our team at
Lone Wolf Renovations
consists of professionals who possess in depth knowledge, about torch down roofing. Their expertise ensures installation and impeccable craftsmanship.
Customized Solutions
; We recognize that every commercial property has roofing requirements. That's why we tailor our torch down roofing solutions to meet your needs ensuring a fit and optimal performance.
Quality Materials
; We prioritize using quality modified bitumen sheets and equipment in all our projects.At Lone Wolf Renovations we prioritize customer satisfaction as a value. Throughout your project starting from the consultation to the inspection we work closely with you to ensure that the end result surpasses your expectations.
Our pricing model is both transparent and competitive allowing you to receive top notch torch down roofing without straining your budget.
When it comes to torch down roofing Lone Wolf Renovations is recognized as an industry leader. We are committed, to delivering craftsmanship, durability and reliability. Allow us to protect your business investment with a torch roofing system that speaks of excellence and lasting quality. Get in touch with us today. Take the step, towards a safer and more secure commercial property.